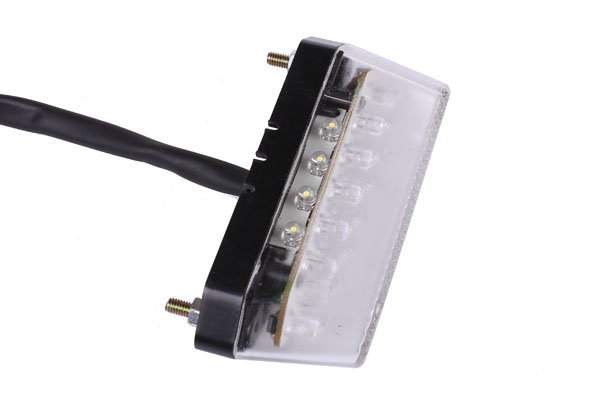 Bashan LED Universal Rücklicht 12V für BS250S-11B
Rücklicht mit Bremslicht (24 LEDs) und Kennzeichenbeleuchtung (4 LEDs).
*12V 1,4/0,5W
*28 LED strahlen helles intensives Licht und Bremslicht aus
*Ausgeschaltet ist das Rücklicht transparent
*Transparente Heckseite
*Sofortig helle Ablichtung ohne Hitze
*mit E-Zeichen für Straßenzulassung
*Kabellänge:38cm
*Abmessungen(komplett):TxBxH 4,00cm x 9,80cm x3,00cm
*Abstand von Befestigungsschraube ca. 8,10cm
*Allgemein passend für viele Motorräder,Quad,ATV etc.
Customers who bought this product also bought the following products:
This Product was added to our catalogue on Monday 24 September, 2012.