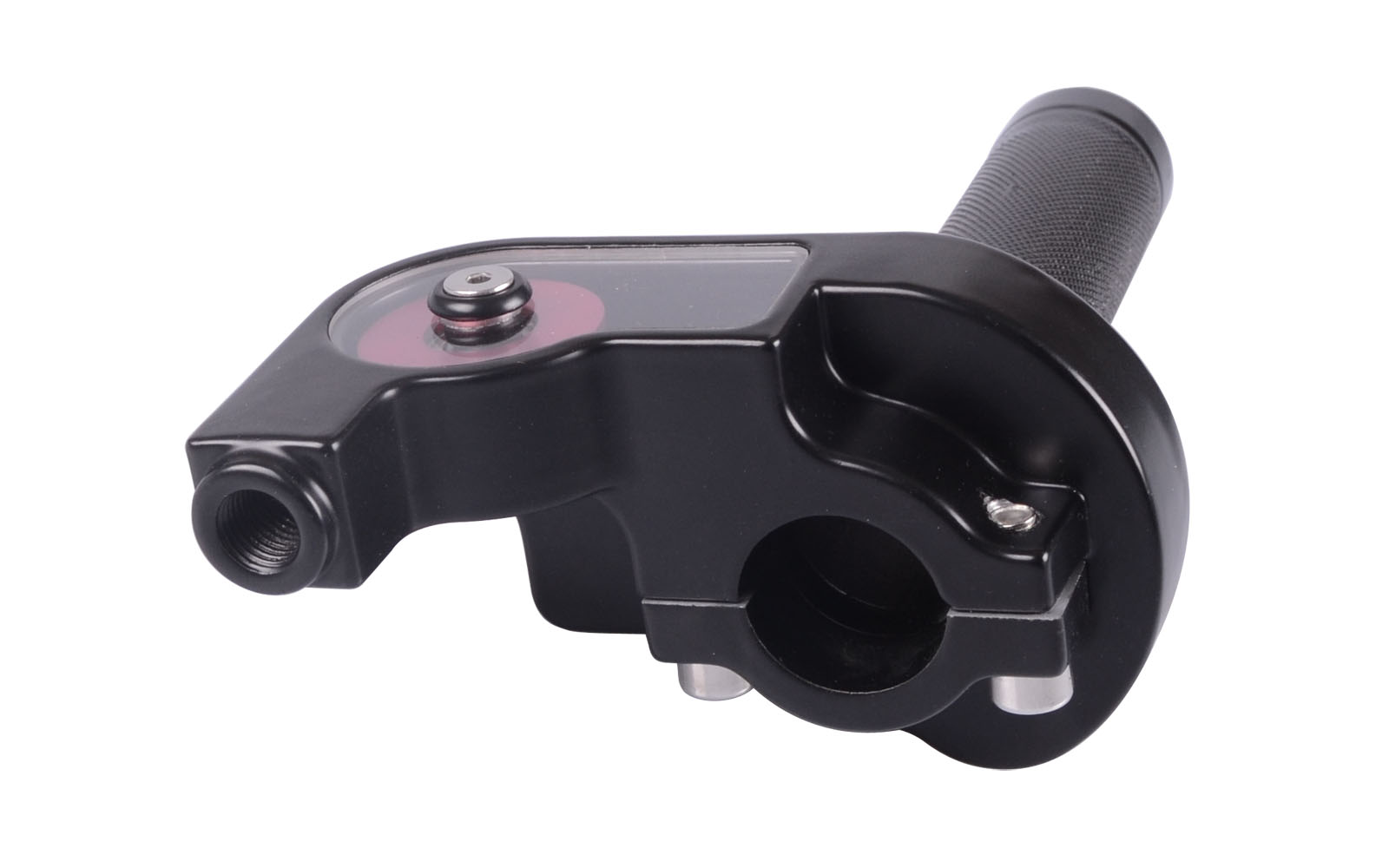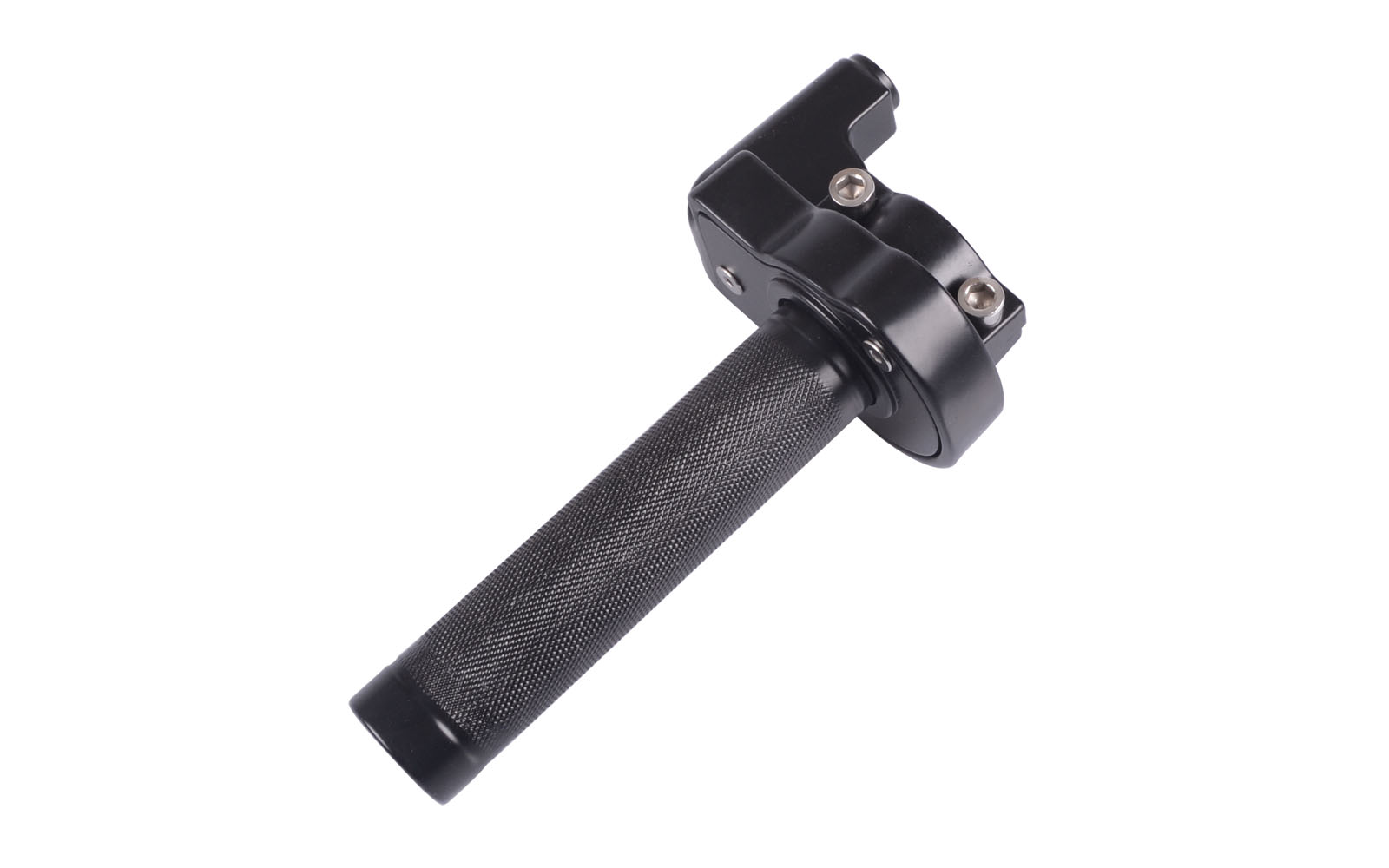 1/4 Kurzhubgasgriff 90° mit Umlenkrolle CNC ALU
Mit diesem Kurzhubgasgriff sind schnellere Gaswechsel kein Problem mehr!
CNC gefräst in Highend-Qualität mit kugelgelagerter Umlenkrolle
Universell passend, für alle 22mm Lenker geeignet.
maximale Hublänge: ca.65mm
Gewindestärke: ca.9,50mm.
Der original Gaszug mit Einstellschraube kann weiterverwendet werden.
Customers who bought this product also bought the following products:
This Product was added to our catalogue on Wednesday 22 February, 2017.