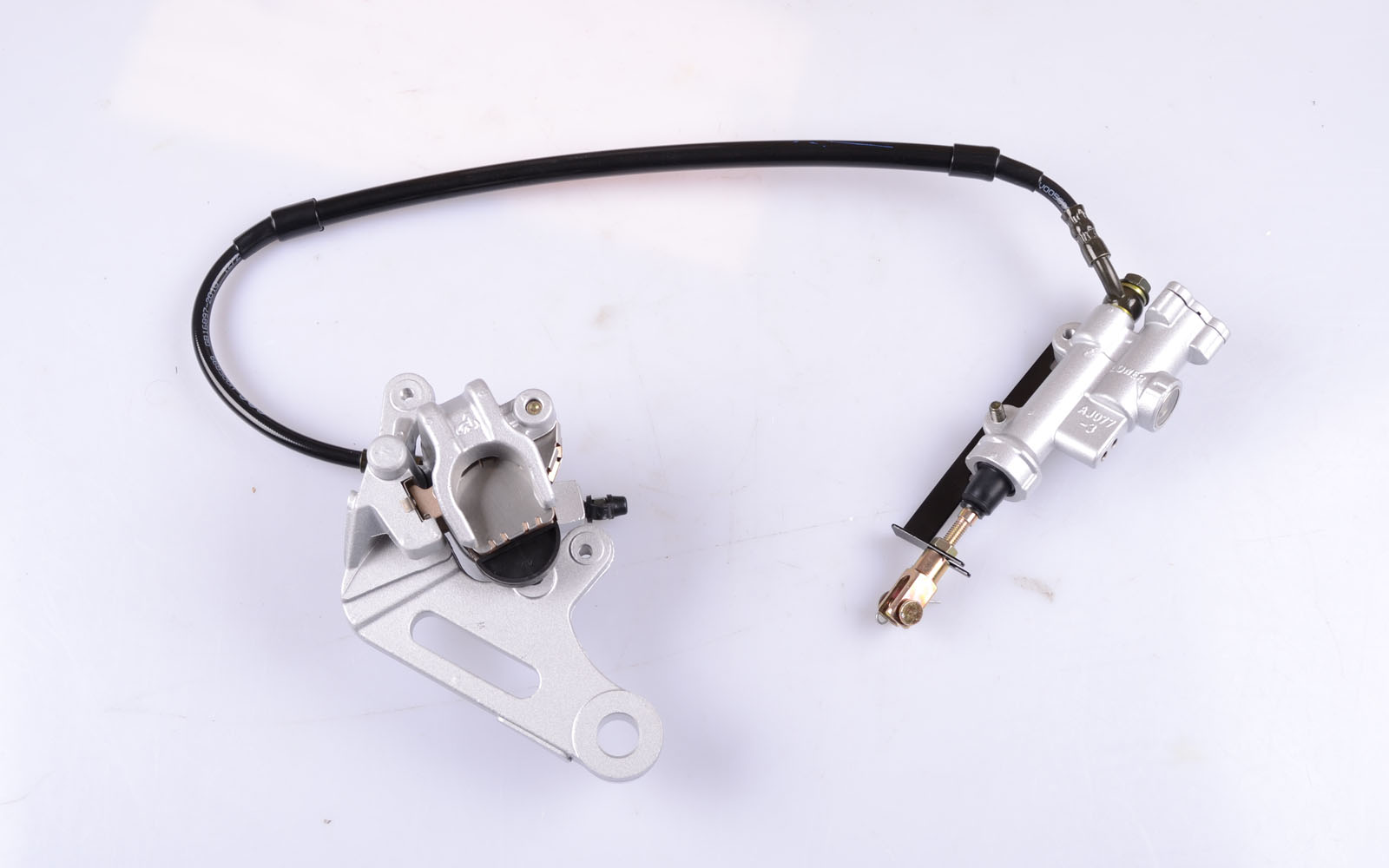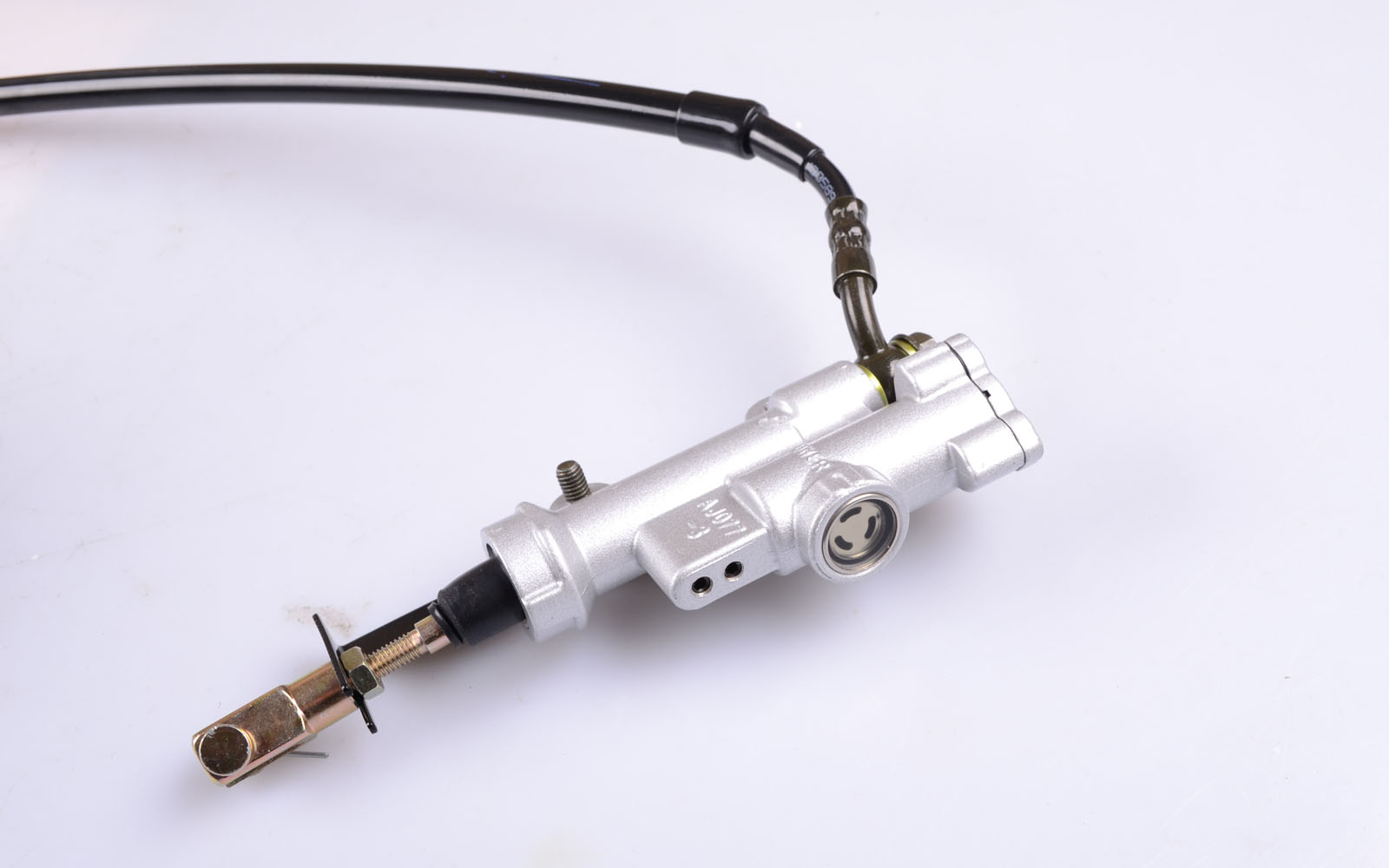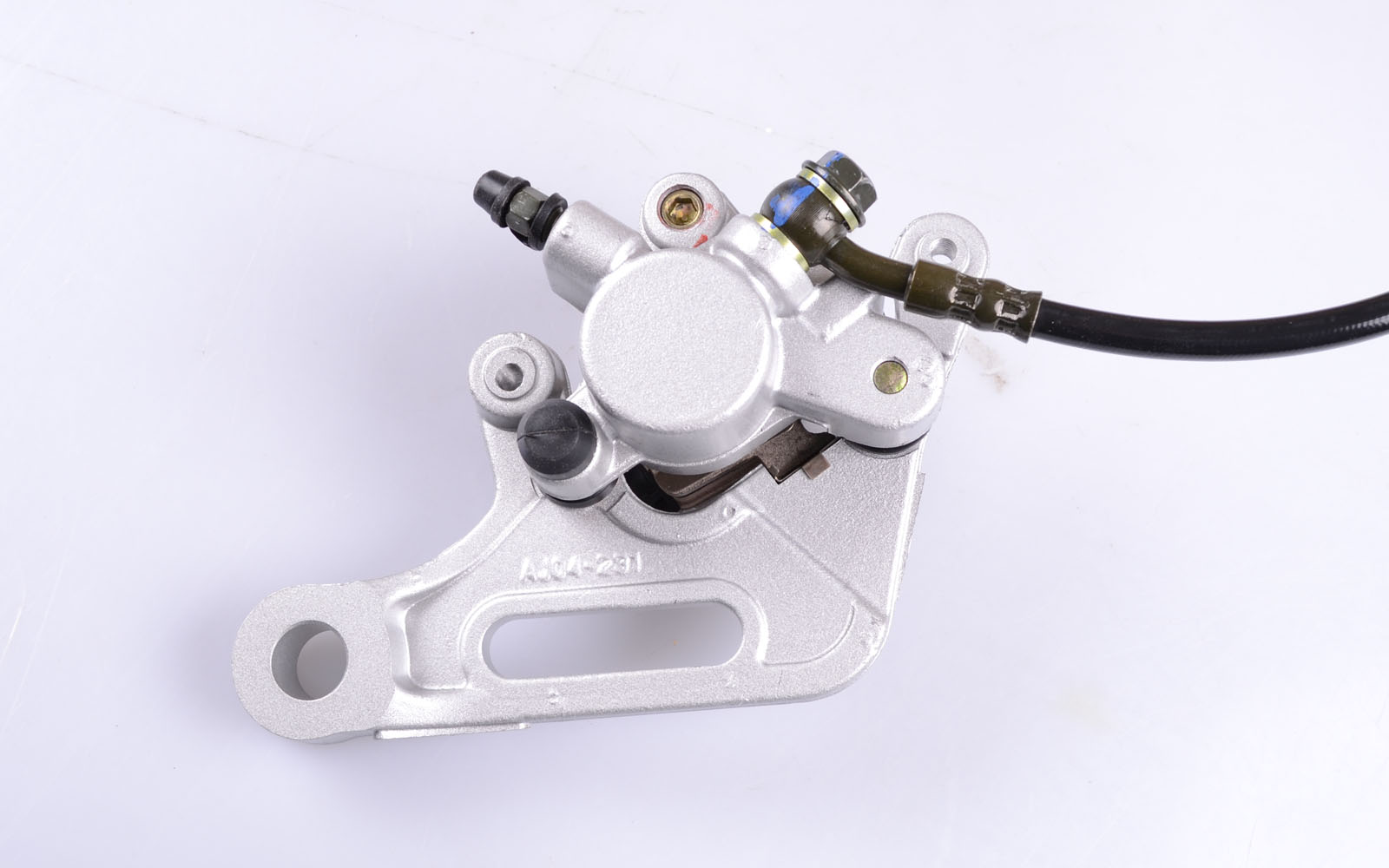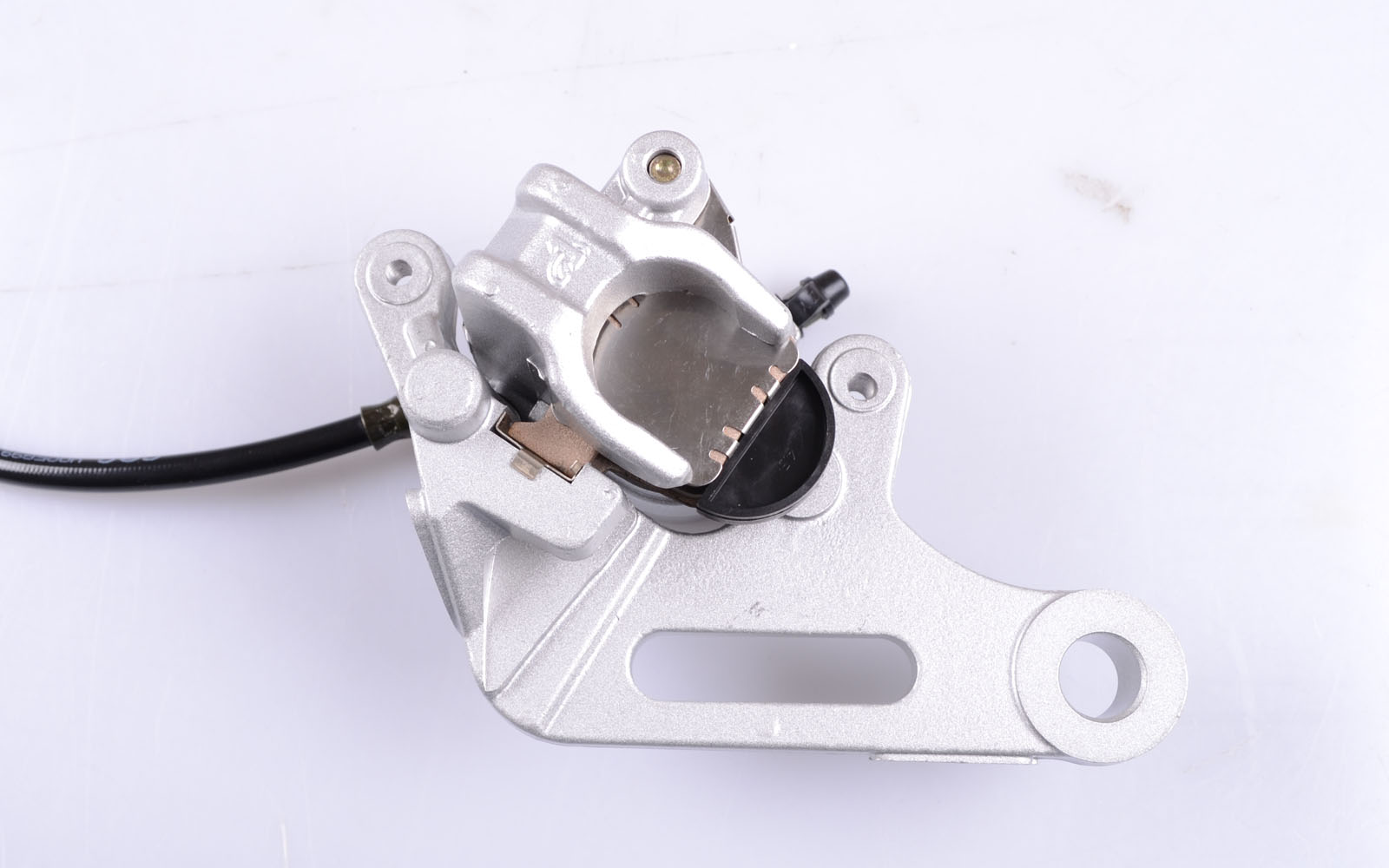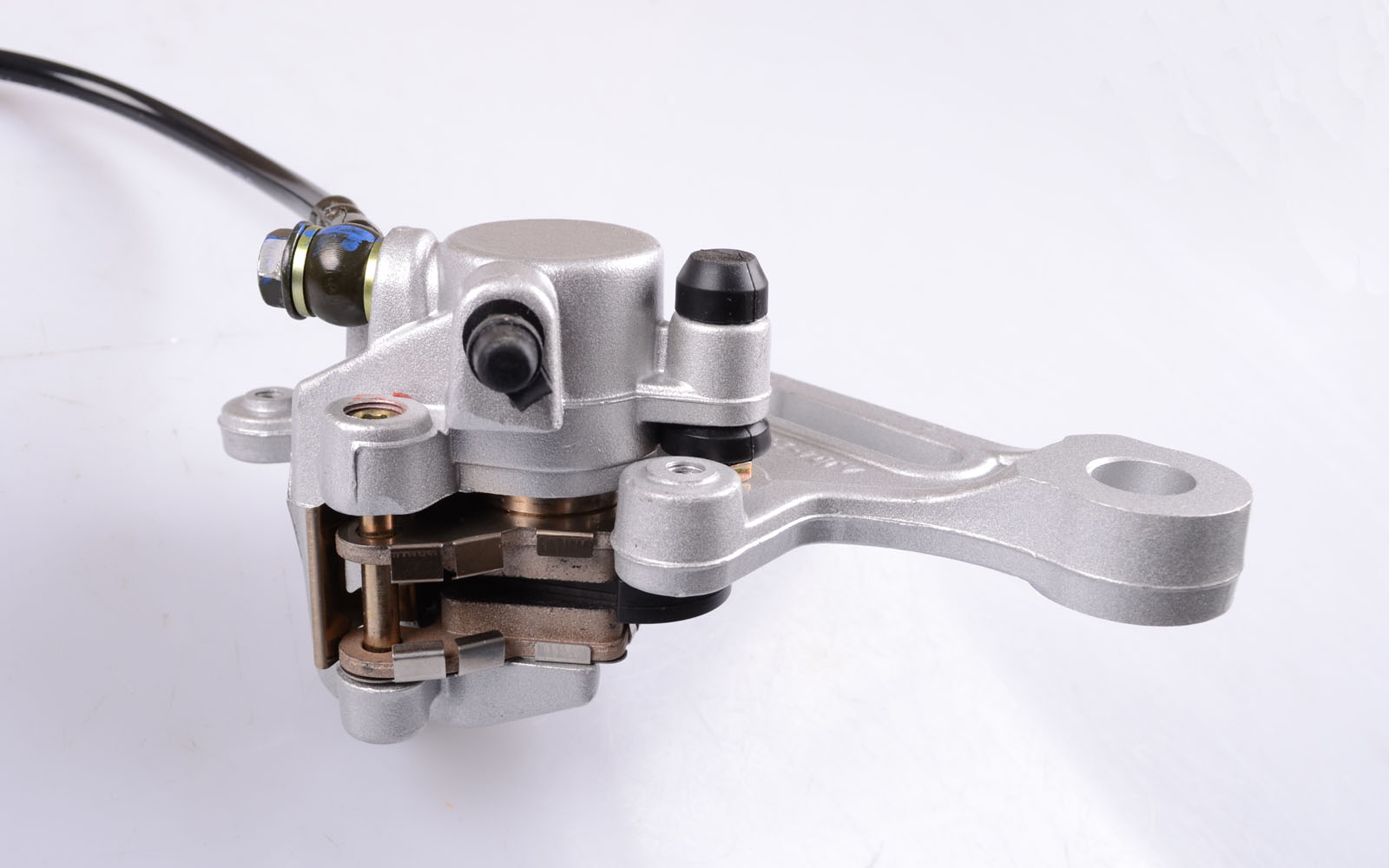 Hintere Bremsanlage Enduro,Motocross,Dirt Bike T2 etc.
besteht aus: Bremszylinder, Bremsleitung ca.590mm, Bremssattel mit Bremsbelägen.
Bremszylinder: Gesamtlänge ca.180mm, Abstand der Befestigungslöcher ca. 49mm, Durchmesser des Befestigungslochs ca. 5,50mm
Grundplatte für Bremssattel: Gesamtlänge ca.178mm
passt für Cenkoo Kayo T2-250 oder ähnliche.
Customers who bought this product also bought the following products:
This Product was added to our catalogue on Monday 19 September, 2022.