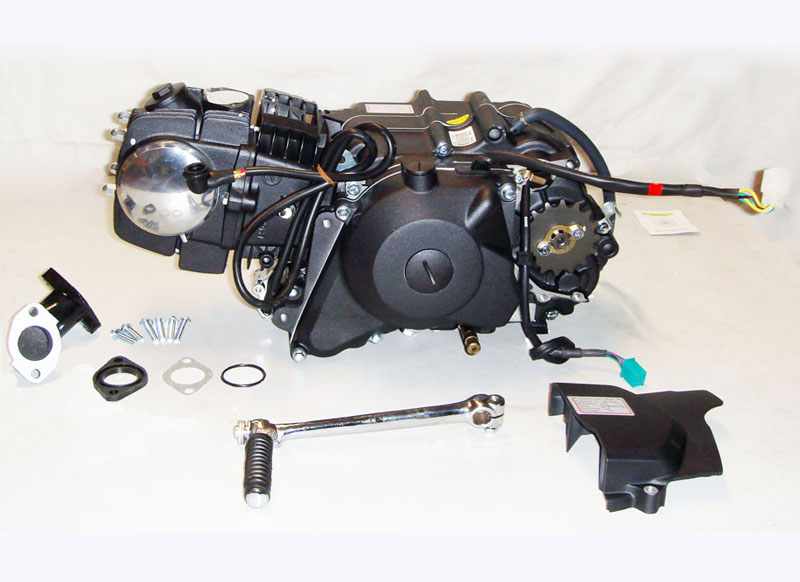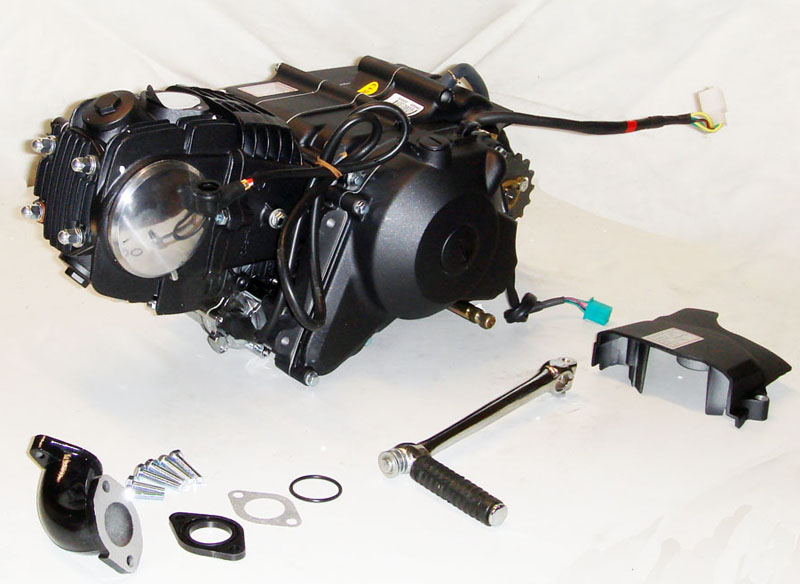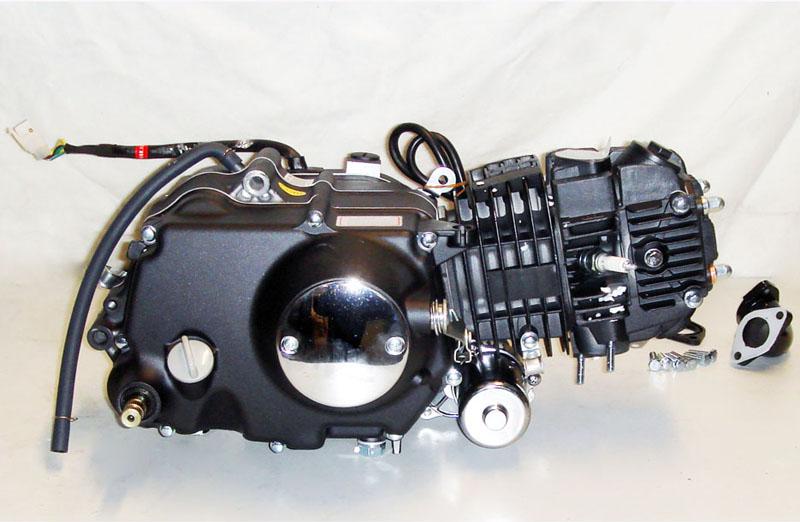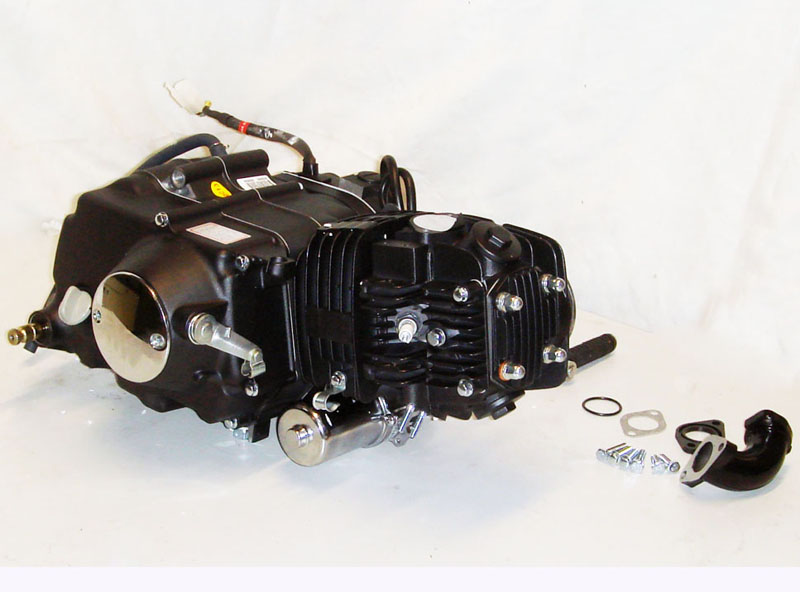 Zongshen Motor 125ccm Kick + E Starter für Pit Bike, Dirt Bike, Quad, ATV, Monkey Dax.
Angeboten wird hier ein neuer Motor (Zongshen 125cc, Luftkühlung, 4Takt, Kick + Elektrostarter, 4 Gang 1-0-2-3-4), Komplett Motor mit Kickstarter, Motordeckel, Alu Ansaugkrümmer, Ansaugkrümmerisolator und die Dichtung für den Ansaugkrümmer.
Motortyp:ZS154FMI
Bohrung*Hub: 54x54mm
Hubraum: 124ml
Verdichtung: 9,3:1
Max Power: 6,5kw/8500±5%r/min
Max Drehmoment: 8,5N.m/7500±5%r/min
Zündung: CDI
Start Methode: Kick + E Starter
Schaltung: Manuell
Größe: 450x290x210mm
Nettogewicht: 19,80Kg
Customers who bought this product also bought the following products:
This Product was added to our catalogue on Sunday 02 September, 2012.